Jada Brown PT, DPT
Physical Therapist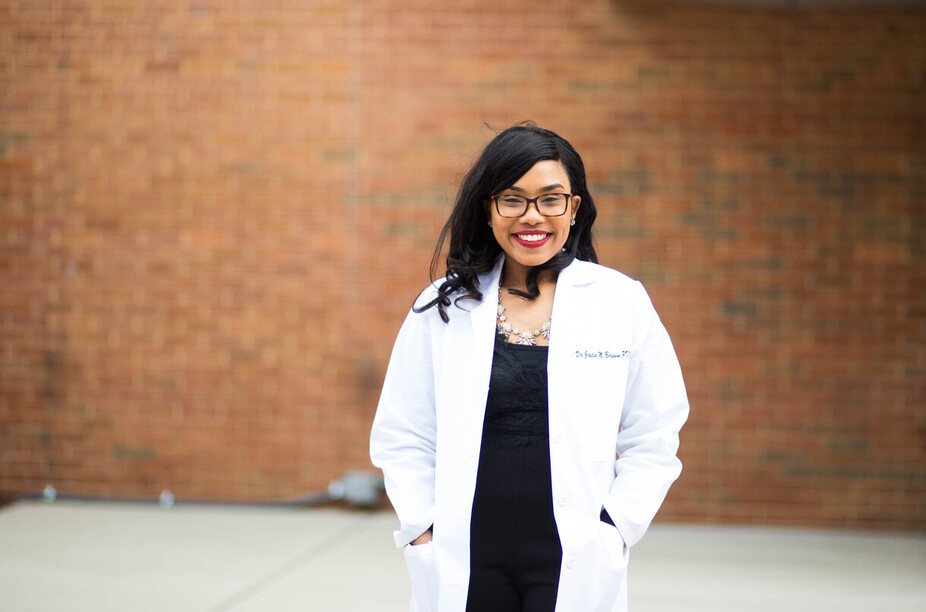 Jada Brown was born and raised in Columbia, SC and attended the College of Charleston where she earned a Bachelor's of Science Degree in Exercise Science. After graduating she began working, studying and volunteering at various physical therapy clinics in preparation for furthering her education. She attended Howard University where her interest in Pediatrics flourished and in 2019 she graduated from the program, earning her Doctorate of Physical Therapy degree along with the Highest Scholastic Achievement and Overall Outstanding Achievement Awards. Dr. Brown prides herself on her passion for the field of Physical Therapy and often says her dedication is driven by her love for the community, assisting those in need and an eagerness to learn and grow. She is ready and willing to dedicate her services to the underserved and underrepresented while providing a safe and welcoming atmosphere for all under her care. Dr. Brown enjoys having fun with her family and friends, exploring new places and listening to all types of music. It is her fun-loving attitude and her readiness to apply her knowledge that helps make her practice both enjoyable and effective.
Schedule An Appointment Today
Please tell us a little more about your child. We'll be in contact with you shortly to schedule your free screening.